Announcements:
The Board plans to adopt a final budget for the 2017-2018 fiscal year at a special meeting to be held on June 26, 2017 at 6:00 PM in the Riverside Jr-Sr High School Library. Meeting Notice

2017 School Board Scheduled Meetings
For a listing of scheduled meetings, please click on the link above.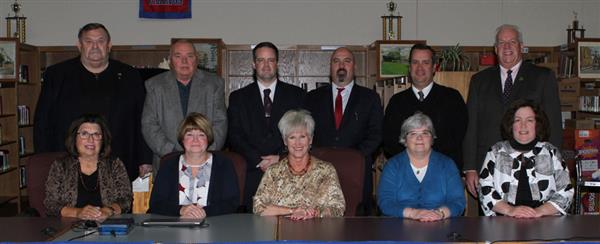 Pictured above are the 2016 School Board Members.
Front Row: Mary Antoniacci McHugh, Barbara Fedor (secretary), Carol Armstrong (president), Linda Joyce (vice president), and Caryn Emiliani.
Second Row: Michael Duda, Charles Maurer, Jr., Paul Brennan (superintendent), Attorney Raymond C. Rinaldi, II (district solicitor), Bob Bennie, and George Bieber (treasurer).