About Teacher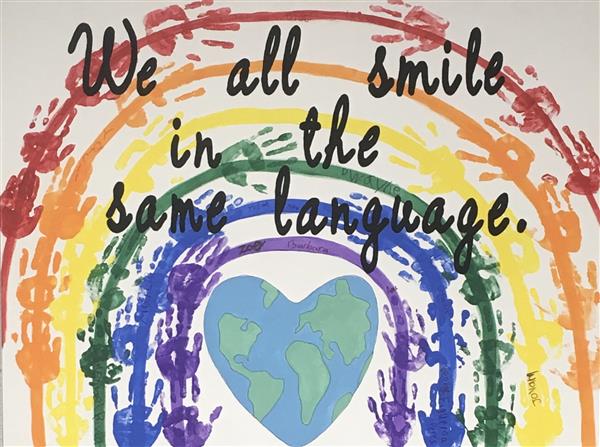 Phone: West: (570) 562-2121 ext: 2234 or East: (570)562-2121 ext: 3373
Email:
Degrees and Certifications:
Master in Education from Temple University Certifications:ESL Program Specialist K-12 Spanish
Miss

O'Hora

Welcome to my page! My name is Miss O'Hora and I teach English as a Second Language, or ESL, in grades Kindergarten through six at Riverside East and West.

For Student Work:

1. Click the student's grade on the left of my page

2. Click the date range of the current week (ex.: 3/30/2020-4/4/2020)

3. 1st assignment is a digital worksheet; include student name & email to Lohora@riversidesd.com

4. 2nd assignment is a Kahoot! quiz that students can take as many times as they like during that week

For Help, Support & Questions:

Email me at lohora@riversidesd.com

or

Send me a message on Talking Points:

1. Go to the app store on your phone.

2. Search and install the TalkingPoints for Parents app

3. Enter your phone number in the app. You will receive a code to enter next.

4. Join my class- enter the code: HPMZZ6 (for East) or FYA0Q5 (for West)

or

Video chat with me on Zoom:

ESL Zoom Video Chat 11:00-11:30 a.m.

Monday- Kindergarten, 1st & 2nd grades

Tuesday- 3rd grade

Wednesday-4th grade

Thursday-5th grade

Friday- 6th grade

If you need individual help through Zoom, please send me a message and I will schedule a time to help.

Did you know there is a Google Classroom app available through the App Store for Apple devices and Google Play for other devices? It makes navigating the virtual classrooms easier and faster! Download the FREE app from the App Store or Google Play from the link below.

https://apps.apple.com/us/app/google-classroom/id924620788

https://play.google.com/store/apps/details?id=com.google.android.apps.classroom&hl=en_US
Announcements
I will post new assignments for each week by 8 p.m. each Sunday.

If you need help with work for any class, or with the packets I sent home, please email, message, or video chat me.

Video Chat:

I will be doing live video chats on Zoom every day Monday-Friday, from 11:00-12:00.

During this time, I will help students with work and answer any questions.

Monday- Kindergarten, 1st & 2nd grades

Tuesday- 3rd grade

Wednesday- 4th grade

Thursday-5th grade

Friday- 6th grade

* Individual Zoom conferences upon request

ATTENTION: East Students

The work you do will not be graded, but for every worksheet or Kahoot you do, I will give you PBIS points!