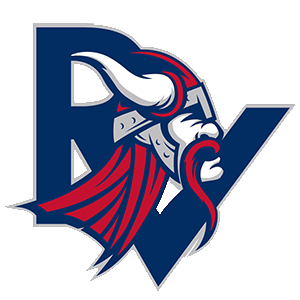 My Home Page
Ms. Donati's Home Page

Please use the link below to sign up for a Parent/Teacher Conference. Conferences will be held on Monday, April 19 from 12:15- 3:15 PM.

Password is: Donati2021

Welcome to Ms. Donati's webpage.

The school schedule is as follows:

8:40- 9:00 Homeroom

9:00- 9:30 Period 1: Specials

9:30- 10:15 Period 2

10:15- 11:00 Period 3

11:00- 11:45 Period 4

11:45- 12:30 Period 5

12:30- 1:00 Period 6 (split class)

1:00- 1:30 Period 7: Lunch

1:30- 1:40 Recess

1:45- 2:00 Period 6 con't

2:00- 2:40 Period 8

2:45 Dismissal




BACK TO SCHOOL NIGHT

If you missed our virtual Back to School night presentation, you may watch it here.

https://docs.google.com/presentation/d/1nUF8MhWF4XVRprmTyb5k0rmNXwBRcVoYP-cQ3y5ib0U/edit?usp=sharing

PARENTS:

We will begin the school year using Google Classroom. You can access my Google Classroom by clicking on the tab on the left or by following the instructions below. There is also a supply list and other useful topics that may help you find the answer to what you are looking for. If you have any questions, please email me at kdonati@riversidesd.com. I will check my email as much as I can throughout the day, but please remember, I will be teaching all day. Therefore, I may not be able to return an email until the end of the day. I promise you, I will return emails to you as soon as I am able to. I know we were all hoping to be back to normal and have this whole COVID nightmare behind us. Unfortunately, that's not the way it worked out. Therefore, I am asking everyone, students and parents both, to please be patient with our situation. Things are changing every day! I promise to do the best I can to make sure we have as normal a school year as we can. AND, we are going to have fun doing it!

**Google Classroom Login:

I have set up my Google Classroom to invite you to join my class. Please login to google.com using your Riverside username and password. Click on the 9 square icon (waffle icon) in the upper right-hand corner of the web page to find Google Classroom. Once there, please find your Science class and click 'join'. All assignments will be posted in Google Classroom only.

**Remind App

Parents, please consider accepting my invitation for you to enroll in a text alert system for our Science students. The system is called Remind 101. It allows us to send reminders or important information that is happening in our class/school, such as important deadlines, hybrid/virtual information, etc. To enroll for our class updates, please download the Remind app on your cellphone and join a class by sending a text to 81010 and text this message: @93hde7

Thank you!